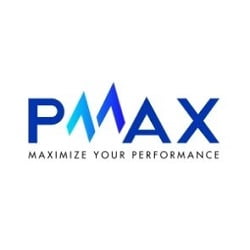 IT Business Analyst
₫18,000,000.00 - ₫24,000,000.00 / Monthly Full Time
Apply Before: 31 December 2022
View(s) 105
Job Description
JOB DESCRIPTION
Collect, receive and clarify user requirements.
Write and discuss with users to finalize Business Requirement Specification.
Work closely with the Product Owner (PO) to understand product vision, priority, and roadmap, clarify and manage the product backlog.
Ensure the team understands the product requirements & backlog and the product is delivered at high quality.
Identifies and manages gaps, determining the effectiveness of proposed solutions and developing Business Requirements documents.
Identify the risks associated with the proposed solution as well as the risk for not implementing the solution.
Contributes to the conversion of business needs into functional designs and conducts product training as needed.
Responsible for leading business users to prepare Test plans, Test cases, and execute User Acceptance tests.
Coordinate with vendor and local IT during the implementation and UAT to ensure the system delivery meets business requirements.
Perform other responsibilities and duties assigned by the line manager in order to meet operational requirements.
Design database and write SQL language to build reports for prototypes.
JOB REQUIREMENTS
Skills & Knowledge & Qualification
Must have
At least 2 years in BA roles.
Degree in Information System or related field.
Experience in reading, analyzing, developing diagrams (UML and modeling tools,…).
Familiar with product wireframe, mockup tools (such as Balsamiq, …..).
Strong strategic mindset and problem-solving skills.
Being knowledgeable or experienced in an Agile environment, good logical and analytical thinking.
Strong design database and SQL language.
Good to have
Knowledge about digital marketing, ERP is a plus.
Having professional certificates in Business Analysis is a plus.
PMAX-er Identification
Client First: Put the client's interest before ours, bring the absolutely best values and services to the client, and develop long-term partnerships with them.
Integrity: Say and do the right thing, even if it is at our own cost.
Teamwork & Fun: Build lasting great teams where there are great contributions, relationships, and fun, build a PMAX mafia.
Develop People: Invest in our people and make sure everyone grows & learns over time. Development is a responsibility, not a choice, of both the individual as well as the organization.
Innovative: Never satisfied with the status quo, always try new ideas, fail fast, take risks, aim to improve, and breakthrough.
WHY PMAX?
Competitive salary range with yearly & quarterly incentives and 13th-month salary.
Flexible working time, 2 days working from home per month.
Insurance as full salary and Premier Healthcare Insurance Bao Minh, PVI for all employees.
Birthday gifts; New year gifts; TET Lucky Money.
Holiday activities; Company trip; Year End Party; Company Birthday; Culture Day; Quarterly Town Hall.
Quarterly, Yearly Recognition Gifts & Awards.
Other staff welfare allowances.
Leading performance marketing agency in Vietnam with in-depth marketing & e-commerce expertise, total marketing solutions to impact deeply Brand Performance.
Tech and data-driven, transparent process.
Transparent career development with attractive Learning & Development programs for each level.
Young, proactive, aggressive working environment. Always have "the bigger shirt" to maximize and optimize your capacity.
Required skills
Related Jobs
Nhân viên truyền thông nội bộ Full Time

MITEC building, Duong Dinh Nghe st, Cau Giay dist JP, 700000

Published 3 weeks ago Salary Negotiable

Responsibilities:Tham gia sáng tạo các ý tưởng và lên concept cho ...

@ NewWave Solutions

Posted in:

Digital Marketing Save job

Tuyển dụng Senior Business Analyst Full Time

Tầng 5, Tháp A, Toà Keangnam, Khu Đô thị mới E6 Cầu Giấy, Phạm Hùng, Mễ Trì, Nam Từ Liêm JP, 700000

Published 3 weeks ago Salary Negotiable

Responsibilities:Phân tích yêu cầu của các bên liê...

@ Amela Technology

Posted in:

Digital Marketing Save job

Data Engineer Full Time

40a Đường Lam Sơn, Phường 2, Quận Tân Bình

Published 4 weeks ago Salary Negotiable

Job Brief:On Athena TechHub, we focus on developing & nurturing the best talents from diverse academic backgrounds and ...

@ Athena Studios

Posted in:

Business Development

small

Digital Marketing

small

Information Security Save job