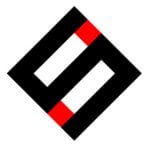 Overview
Founded Date 1 July 2017

Posted Jobs 0
Company Description
A startup outfit which is young and nimble, we develop and produce bespoke digital experiences spanning various genres from gaming applications to e-commerce solutions for multiple industries.
We have an international presence where our clients come from all over the world, from US, UK in the West, to Japan, China in the East, and definitely many more countries in the APAC region.
We are looking for individuals who are excited with fast-paced challenges, who has an inquisitive mind in unravelling the intricacies of the next industrial revolution.
Most importantly, we believe in having fun, in having a closely bonded team where we move forward together and tackle any obstacles that come our way.