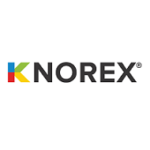 Overview
Founded Date 1 January 2009

Posted Jobs 0
Company Description
Founded in 2009, Knorex is a technology company that provides digital marketing products and solutions to marketers to connect with the right audience to drive meaningful engagement and power business growth.
Our flagship product — Knorex XPO℠ is a cloud-based marketing automation platform that we designed from the ground up to enable marketers to access their desired audience anywhere online to deliver personalized marketing messages at the right moment across all sorts of marketing channels and devices — search, social, connected TV, OTT, video, audio, display, native, PC, laptop, tablet, smartphone, smart TV and streaming device.
Underpinned by a multi-layered data-driven approach, XPO automates and simplifies the execution and optimization of digital marketing powered by extensive machine learning capabilities built right into the platform from the ground up.
The company operates across the United States and the Asia-Pacific region.