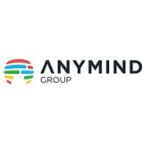 Overview
Founded Date 1 January 1900

Posted Jobs 0
Company Description
AnyMind Group is a technology company that provides a one-stop platform for brands to support production, e-commerce construction, marketing, and logistics in 13 markets and 17 offices around the world.
Technology has enabled an age where anyone can do business with the rest of the world.
However, borders still remain. Borders between siloed information and data across a business, borders between physical boundaries, borders between businesses and their customers, and more.
AnyMind Group is looking to make every business borderless by providing an integrated platform that solves challenges for people and companies with passion and ideas. Our technology creates a world where everyone can do business more easily and globally.