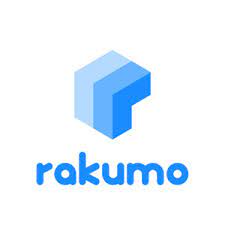 TRƯỞNG NHÓM LẬP TRÌNH JAVA (UP TO $2000)
Full Time
Apply Before: 30 April 2022
9F, Etown2, 364 Cong Hoa, Ward 13, Tan Binh District JP, 700000 View on Map
View(s) 46
Job Description
Responsibilities:
Be part of the Agile Development team involved in Sprints to deliver solutions to the needsof customers.
Analyze requirements, investigate, and propose solutions.
Ensuring the best possible performance, quality, and responsiveness of Java applications.
Coordinate with QC team to ensure product quality.
Problem investigation, system troubleshooting and bug fixing.
Requirements:
Must have:
Bachelor's degree in Software Engineer or related field.
Have at least 3 year of experience in Java.
Have at least 3 year of experience leading a team.
Have knowledge about MySQL, PostgreSQL.
Have knowledge about OOP, design pattern.
Basic knowledge of Front-end.
Nice to have:
Experience working with Javascript, React.
Knowledge of GCP, AWS and Salesforce Development.
Knowledge about Linux, Git.
Good at solving problem, communication and presentation. Must be logical.
Benefits:
Onsite opportunity in Japan.
Working directly with foreign customers.
Holiday (30/4, 2/9),Year-end, TOEIC/Japanese/Google Cloud Platform (GCP) certificate & recommendation bonus.
13th-month salary before Tet.
PVI premium health insurance
Annual company trip, team building, picnic programs & happy hour monthly
12 days annual leave (14 days for female) + 1 day "rakumo day" + 1 day your birthday
Mon – Fri (8a.m-5.30p.m)
Apply:
Contact: Diem Chi (0336529790)
Send CV to: tuyendung@rakumo.vn
Related Jobs
Communicator Full Time

308-308C Điện Biên Phủ, Phường 4, Quận 3 JP, 700000

Published 1 hour ago Salary Negotiable

Responsibilities: Phát triển nền tảng Marketing "AD EBiS". Hiện tạ...

@ YRGLM Vietnam

Posted in:

Developer Save job

Developer Full Time

308-308C Điện Biên Phủ, Phường 4, Quận 3 JP, 700000

Published 1 hour ago Salary Negotiable

Responsibilities: Phát triển nền tảng Marketing "AD EBiS". Hiện tạ...

@ YRGLM Vietnam

Posted in:

Developer Save job

Software Developers (Middle/Senior) Full Time

8th Floor, Vietnam News Agency Building, 81 Quang Trung, Hai Chau District JP, 700000

Published 1 day ago Salary Negotiable

Responsibilities:Develop, debug and maintain new and existing customer facing applications. Independently performs analysis ...

@ CodeComplete Viet Nam

Posted in:

Developer Save job