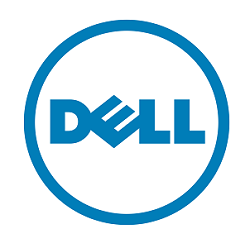 Product Marketing Senior Advisor
Full Time
Apply Before: 30 July 2022
241 Xuan Thuy, Cau Giay District JP, 700000 View on Map
View(s) 32
Job Description
Job Brief:
As a Project Marketing Advisor, you will own and project manage product marketing initiatives, working closely with other members of marketing, sales and product management.
Responsibilities:
Drive & manage Merch strategy to achieve financial (Revenue, Unit, Margin) & market coverage objectives across the CSG business.
Own and drive specific 4P Execution activity and monitor via BMS across segments and routes
Review Sell Thru Analysis to determine areas of success to accelerate and areas of decline to turn around.
Works closely with operations team to ensure high quality management ready reporting information is delivered to sales teams to execute programs and actions.
Participate in communicating program objectives to Dell Technologies sales teams
Facilitation of Management reviews of Merch programs by route and segment
Working closely with Product teams to provide insight, analysis and trends from data and interaction with distributors and partners to assist with the opportunity identification process.
Proposes changes to distributor managed programs to yield the best results for Dell Technologies
Uses interactions with distributors as a means to obtain feedback on promotions, product, gather competitive intelligence and market trends, thereby helping to determine additional opportunities to target
Works closely with the Product and Sales Specialist to provide information to help identify areas of opportunity to target
Assists with the introduction and implementation of Dell Technologies Framework with aspects of:

Channel Structure and Capacity
Channel Enablement and BMS
Channel Programs and RAD

Drive Distributor Managed Business (nonmetal Partners) through:
Implementation of SMART KPIs on Distributor Merch Programs
Product/Pricebook assortment
Promotional programs tailored to targeted partner audience
Ensures distributors are executing program activity such as;
Quarterly campaign plans targeting non-metal accounts (authorized resellers)
Implementing Marketing activities (e.g. EDM, Banners)
Executing regular partner communications (Price book, promo bundles, partner tele campaigns)
Uses a data driven approach to determine areas within the distributor managed business that need improvement
Works with the distribution management team to:
Propose actions to recover back to plan
Get buy in and commitment to actions from distributor management team
Propose actions to accelerate or replicate success in other parts of the portfolio
Puts in place a BMS to monitor execution of programs for distributor managed accounts
Stack ranks partner promotions and programs according to their:
Competitive differentiation
Effectiveness in driving distributor behaviour
Cost
Key Competencies Needed (Technical & Non-Technical):
Ability to review, assess and make decisions based on sell thru, sell in and sell out data.
Ability to understand and influence sales teams both internal and external.
Ability to convert data into information and present results to sales and management along with clear actions and SMART KPIs.
Strong understanding of Dell Technologies CSG products and product strategy.
Excellent understanding of distribution channels and channel partners in the IT hardware market.
Excellence in problem solving & analysis skills & numeracy.
Strong Commercial acumen with a background in sales being a highly regarded advantage
Exposure to sales opportunity management process
Advanced Microsoft Excel and PowerPoint skills.
Strong communication skills
Team Involvement:
Strong relationship building, interaction and influencing skills across, up and down the sales and sales management teams.
Strong day to day interaction with Channel Sales Team.
Close involvement with Product Specialist to provide input to aid in opportunity identification.
Strong interaction with tactical pricing, finance, operations and Sales Teams.
Key Performance Indicators / Metrics:
Achievement of unit, revenue and margin targets in CSG business across Channel
Requirements:
Minimum of 7 years' experience in IT Hardware sales, preferably in the IT distribution with multi layered channels with a Bachelor Degree.
Advanced Microsoft Excel and PowerPoint skills
Expertise in the PC business advantageous; ability to understand & articulate product specification differences with respect to cost & price differences.
Proven track record in methodically & meticulously driving solutions for complex problems that involve cross-functional disciplines.
Ability to translate strategy and data into decisions and to work with minimal management
Desirable Requirements
Self-directing, motivated, goal oriented, competitive, dynamic, hard-working with excellent interpersonal skills.
Previous product management experience in IT Hardware