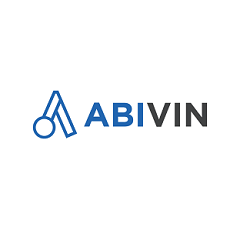 Product Marketing Executive
Full Time
Apply Before: 24 August 2022
Tầng 12, Tòa nhà Công ty CP XD Bảo tàng Hồ Chí Minh, 381 Đội Cấn, Liễu Giai, Ba Đình JP, 700000 View on Map
View(s) 49
Job Description
Job Brief:
> Candidate's Profile:
At ABIVIN, we are looking for a product marketing executive who will spearhead the product development marketing efforts. This includes acting as the "voice of the customer" and having a deep understanding of their needs and desires.
You will address questions around the product, the target customers, how to reach those customers, and how to price the product.
> Objectives of the role:
As the Product Marketing Executive, you'll be responsible for:
Work closely with sales and product teams to develop product pricing models, key messaging, and value proposition.

Together with the product team, educate both internal and external stakeholders on our product features and their benefits.

Create marketing programs (e.g. sales documentation, product videos, website copy, blog posts) that articulate the benefits of our products.

Conduct market analysis to obtain understanding of the competitive landscape and help establish product differentiators.
Responsibilities:
Key role for the go-to-market team. Works collaboratively with Sales, Product Management and other teams to drive growth and customer success.
Messaging: Develop product positioning and messaging that differentiates the product in the market.
Content: Owns the content with the help of a content marketing team member to articulate the benefits of the product to the world.
Sales enablement: Partner with the Product team to communicate the value proposition of the product to the sales team.
Develop the sales tools and training that support the selling process of the product.  Assist sales on calls when appropriate to provide deeper dives into the product.
Product launch: Plan the lanch products in international markets and manage the cross-functional implementation of the plan.
Customer Intelligence: Be the expert on buyers of the product, how they buy and their buying criteria.
Market/Competitor Intelligence: Be the expert on competition.  Follow and analyze market trends to position the product and identify new required capabilities.
Requirements:
3-5 years of product marketing, product management, or digital marketing experience, preferably in a related industry.
Ability to develop, organize, and maintain process documentation.
Ability to create, update, and maintain training documents.
Proven track record of executing successful product launches.Excellent written and verbal communication skills and ability to sell ideas well through creative & innovative presentations.
Exceptional project management skills.
Prefer working in a collaborative, cross-team capacity. You are at the center of our entire organization, constantly interacting with teammates, prospects, and customers.
Ability to effectively prioritize and manage your time to address multiple responsibilities in a fast-paced, professional environment
Metrics-driven and analytical; proven ability to prioritize, drive, and achieve results.
Benefits:
ATTRACTIVE INCOME PACKAGE, GROSS SALARY negotiated based on ability.
Lunch allowance, free parking, Saturday and Sunday off.
Insurance regime according to the law, annual performance evaluation.
Employee stock ownership plan (ESOP) for employees who have outstanding performance and stay engaged with the Comapany.
Friendly, professional, young, dynamic and creative working environment, ready to change for breakthrough.
Engagement activities, corporate culture, training and development are always focused at ABIVIN.
Pioneering in digital transformation in business activities with multinational partners/customers.Culture of support, empowerment, trust and cooperation.
Related Jobs
FREELANCE ACADEMIC WRITER Remote

Rosana Tower, 60 đường Nguyễn Đình Chiểu, phường Đa Kao, Quận 1 JP

Published 1 month ago Salary 10,000,000.00₫ - 15,000,000.00₫ / Monthly

Job Brief: Would you like to earn a stable income doing freelance writing? <span style="...

@ BIDU EDUCATION TECHNOLOGY

Posted in:

Business Development

small

Digital Marketing

small

Ecommerce

small

Management Save job

@ BraveBits

Posted in:

Digital Marketing Save job

Trưởng nhóm marketing Full Time

Tầng 22, Tháp B, Tòa nhà Sông Đà, Mỹ Đình I, Nam Từ Liêm

Published 10 months ago Salary 12,000,000₫ - 15,000,000₫ / Monthly

Responsibilities:Xây dựng và triển khai kế hoạch, chiến lược Digital Marketing và E-commerce ...