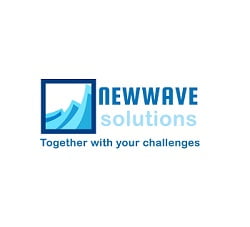 Middle/Senior PHP Developer
Full Time
Apply Before: 30 June 2022
MITEC building, Duong Dinh Nghe st, Cau Giay dist JP, 700000 View on Map
View(s) 24
Job Description
Responsibilities:
Supervise, consult and define the solutions along with other seniors to solve the given problems
Analyze, break down and estimate the assign work
Manage, monitor and report the progress to PM or other managers
Lead, inspire, mentor, and coach other developers in projects or within company to grow up their skills and knowledges as well as working attitudes
Eager to learn, practise and evaluate new technologies and trends then share with other people in projects and/or within the company
Investigate and work out the solution for difficult, time-sensitive problems regardless of technologies/domains in projects and/or within the company
Reassure best practices applied well in the software development project of the company to improve the overall quality and the overall performance
Be open, proactive, professional in communication with clients and members
Requirements:
Bachelor or equivalence of a degree in Computer Science or Software Engineering (optional, but a proof)
Understanding and knowledge of Design Patterns and Anti Design Patterns.
Strong understanding and skillful in PHP and OOP concepts: 3 years or more of experience.
Strong understanding and skillful in PHP, Laravel (or CakePHP, Codeigniter),Wordpress, Magento: 3 years or more of experience
Strong understanding and hands-on experiences with MySQL or MariaDB and equivalent relational database system like MS SQL Server, Postgre: 2 years or more of experience
Hands-on experiences with nonSQL databases like MongoDB: 1 year or more of experience
Understanding and skillful with popular front-end technologies/frameworks like Angular, ReactJS, VueJS: 1 years or more of experience (optional)
Good  knowledge in designing and architecting backend API following either RESTful, gRPC or graphQL.
Strong understanding of core web technologies and responsiveness with HTML5, CSS3 and JavaScript.
Strong hands-on experiences with applying common caching mechanisms such as Redis, Memcached.
Hands-on experiences and knowledge about AWS, Azure, Google Cloud Platform
Very strong experience and skillful in GIT, CI/CD
Eager to take challenges and love to solve business problems with tight deadline and high pressure
Bonus point
English – 4 skills: equivalent of TOEIC 650 or above
Hands-on experiences with building mobile-first systems
Good knowledges of UI/UX
Good knowledge, hands-one experiences with Unit Testing.
Experience with SQL Optimization
Experience with SEO
Understanding and skillful with popular front-end technologies/frameworks like Angular, ReactJS, VueJS: 1 years or more of experience
Strong understanding and hands-on experiences of using WebPack, BabelJS, SASS, LESS
Hands-on experiences and knowledge about K8s, Docker, Micro service, Micro Frontend
Benefits:
Salary: Up To 2000$ (Gross) , annual review for salary increases based on personal abilities and work performance.
100% salary for probation.
New Year Holiday bonus, 13th month salary bonus; year-end bonus according to the production and business situation, ranging from 1 to 3 months; => Average income around 14 months salary/year
Enjoy full insurance regimes and support from the company for the cost of PTI's health insurance package
Opportunity to work with big customers, advanced technology and develop personal abilities..
Subsidies provided when performing onsite duty; Japanese language allowance according to ability;
Gifts, visiting on occasions including birthdays, weddings, filial piety, illness…
Working in a young, dynamic and democratic environment with many cultural and spiritual activities: tourism, resort, party events…
Participate in company training sessions, Japanese classes (if needed);
Extra bonuses for achievements, project bonuses; monthly best employee award; candidate referral bonus.
Working Date: Weekday: Monday – Friday; Off:Saturday, Sunday and official holidays
Working Hours: flexible 8 hour per day, begin from 8h30 – 9h00 to 17h30 – 18h00
Related Jobs
Medium/Senior ReactJS Frontend Developer Full Time

L17-11, Floor 17, Vincom Center Building, No 72 Le Thanh Ton, Ben Nghe Ward, District 1 JP, 541-0057

Published 3 days ago Salary 10,000,000₫ - 20,000,000₫ / Monthly

Work with other senior developers to plan and refine the app to meet new challenges <...

@ TECH TOWN

Posted in:

Developer Save job

Junior Fullstack Developer (NodeJS/ReactJS) Full Time

MITEC building, Duong Dinh Nghe st, Cau Giay dist JP, 700000

Published 2 weeks ago Salary Negotiable

Responsibilities:Development of server-side logic, integration of user-facing elements developed by front-end developers with server-side logic Build responsive ...

@ NewWave Solutions

Posted in:

Developer Save job

Middle/Senior Fullstack Developer (NodeJS/ReactJS) Full Time

MITEC building, Duong Dinh Nghe st, Cau Giay dist JP, 700000

Published 2 weeks ago Salary Negotiable

Responsibilities:Responsibilities include implementing business logic and developing APIs and services. Integration of user-facing ...

@ NewWave Solutions

Posted in:

Developer

small

DevOps Save job