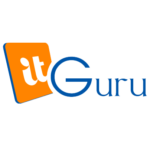 Job Description
Job Brief:
Mentor more junior staff members and be a role model for best practices in technical development.
Consultancy is key for us, so you'll work closely with our clients to agree the best technology strategy.
Your communication skills must be awesome, because you'll have to clarify requirements and to translate them into code.
Responsibilities:
Analyze client business needs and recommend innovative solutions that leverage technology to provide market differentiation, efficiency improvements, and better user experiences.
Collaborate with an international team of Project Managers and Architects to understand client needs and communicate project progress.
Write great code! Independently determine the best approach to solving complex business problems with technology.
Requirements:
3 to 5 years' experience as an interface developer
Ability to translate wireframes into functioning presentation layer markup, style, and interactions
Experience writing cross-browser and cross-platform markup, CSS, and JavaScript
Ability to write custom JavaScript, as well as work with popular JavaScript frameworks, including React and jQuery
At least 1 year experience usingMagento
E-commerce or similar web experienceis strongly preferred
Ability to collaborate with technical team members
Excellent time management and strong multi-tasking skills
Preferred with Magento Developer certification * Fluent in English,verbal and written communication.
Job Types: Full-time, PermanentSchedule:

Experience:

Magento: 1 year (Preferred)

COVID-19 Precaution(s):