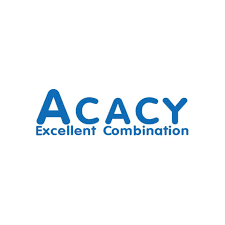 ITBP Executive – Supply Chain & Procurement
₫23,000,000.00 - ₫28,000,000.00 / Monthly Full Time
Apply Before: 31 December 2022
88 Dong Khoi Street, District 1, HCM View on Map
View(s) 123
Job Description
– Be a business partner, play the role as IT first contact point with SC & Procurement for all IT-related matters and SAP on L1 support.
– Closely work with SC & Procurement stakeholders, understand their requirements, business needs, processes and translate them into technical solutions by developing/enhancing systems, applications for simplification and automation (eg: financial planning, control, budgeting, etc).
– Follow the IT Service Management process to deliver high-quality IT services and within SLA (Service Level Agreement) and SAP L1 support.
– Single Point of Contact on AMS L1 on SAP S4 modules related to SC & Procurement.
– Resolve Incidents & manage problems of SC & Procurement systems/applications in compliance with IT Information Library / Control Objectives for Information and related Technology (COBIT). SAP L1 Support.
– Ensure compliance with IT policy and effective execution of IT Governance.
– Join in together with the Infrastructure team to develop contingency plan (backup plan) for applications and performance tests.
– Bring new technology & ideas into life with the purpose to enhance SC & Procurement business performance (eg: Internet of Thing, Operational Technology, Cloud, Machine Learning, Robotic Process Automation, …)
– Cooperate with other IT functions to implementing IT projects to deliver expected value (eg: join SAP S4 project for SC & Procurement related modules, …)
Requirements:
– From 3 years working experience in IT business partner/ IT SAP support.
– Knowledge & experienced of SAP MM (Material Management)/ SAP S4 ERP.
– Having knowledge of SAP IBP is a plus
– Understanding about of IT Service Management and of IT Control.
– Strong at business analysis to providing good IT solutions for business needs.
– Strong communication skills; business partnering attitude.
– Good at customer-service and teamwork.
– Commitment to meet deadline and willingness to support business.
– Be able to work independently and under pressure.
– Good at English (both verbal and writing).
Benefits:
– Saraly: 23-28m
– Participating in full insurance scheme.
– Have annual leave 13th month salary and bonus
– Participating in training, opportunities for advancement