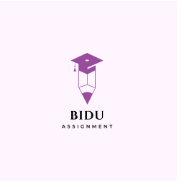 FREELANCE ACADEMIC WRITER
10,000,000.00₫ - 15,000,000.00₫ / Monthly Remote
Apply Before: 27 July 2022
Rosana Tower, 60 đường Nguyễn Đình Chiểu, phường Đa Kao, Quận 1 JP View on Map
View(s) 98
Job Description
Job Brief:
Would you like to earn a stable income doing freelance writing?
Then you're at the right place! We are here to offer you fantastic academic writing jobs that you can do anywhere and anytime!
Many freelancers are benefiting from it. If you want an opportunity to earn a competitive salary doing research and assignments on a wide range of topics, be sure this is what you'll get from our company. It is simple to fit this work around your current full-time job or study. You may even apply for a full-time position for extra perks!
We are currently hiring Freelance Academic Writers of all majors. The ideal candidates will support our clients in writing, editing, and proofreading their assignments, dissertations, and projects in accordance with their instructors' specifications.
Responsibilities:
Writing variable subjects and majors in Essays/ Report/ Research (including Format, Reference Style, Marking Criteria, Surveys, Data Analysis, etc.)

Providing high-quality work that is 100% plagiarism-free.

Providing quick revisions within the required time frame.

Doing research and preparing assignments and reports upon requests

Editing and Proofreading the content once written to avoid any spelling or typing mistakes in the paper.

Revising the content as per the client's specifications.
Requirements:
Bachelor's degree or Higher in Management, Business, Finance, Accounting, or any Specialisation.

Comprehensive and thorough knowledge of the field or subject of specialisation

Excellent knowledge of common referencing styles

Excellent research and analytical skills

Outstanding comprehension of current issues

Ability to choose relevant and appropriate research resources and materials

Ability to present ideas clearly and coherently

Ability to think uniquely and independently

Fluent in English, articulate, and able to write well in English
Other Requirements:
Master, MBA, or Ph.D. degree in any specialisation is strongly preferred

Be an overseas student or study in an international university or cross-border study program located in Vietnam.

Excellent knowledge and experience in Academic Writing Report, Essay, Thesis, and Dissertation (including Reference Style, Marking Criteria, Surveys, Data Analysis and etc.)

IELTS at least 6.5, or equivalent is acceptable. (TOEIC/ TOEFL are acceptable)
Benefits:
Unlimited earning potential
Salary ranges from

$400 – $650

per month on average.

Control your own workload and work hours; work only on projects that hold your interest.

Paid on time

Enhance your academic knowledge and skills

Earn well and maintain your work-life balance

Help others who need assistance in academic writing tasks.

Performance and Yearly rewards.

Review KPI every 6 month

Various academic assignments

Only high-quality jobs for freelance writers
Related Jobs
@ BraveBits

Posted in:

Digital Marketing Save job

Product Marketing Executive Full Time

Tầng 12, Tòa nhà Công ty CP XD Bảo tàng Hồ Chí Minh, 381 Đội Cấn, Liễu Giai, Ba Đình JP, 700000

Published 3 months ago Salary Negotiable

Job Brief:> Candidate's Profile: At ABIVIN, we are looking for ...

@ Abivin Việt Nam

Posted in:

Digital Marketing Save job

Trưởng nhóm marketing Full Time

Tầng 22, Tháp B, Tòa nhà Sông Đà, Mỹ Đình I, Nam Từ Liêm

Published 11 months ago Salary 12,000,000₫ - 15,000,000₫ / Monthly

Responsibilities:Xây dựng và triển khai kế hoạch, chiến lược Digital Marketing và E-commerce ...