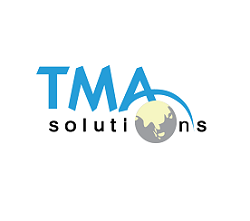 DevOps Engineer
Full Time
Apply Before: 31 May 2022
Đường số 10, công viên phần mềm Quang Trung, 1 Tô Ký, Quận 12 JP, 700000 View on Map
View(s) 53
Job Description
Responsibilities:
Design and implement build, deployment, and configuration management
Build and test automation tools for infrastructure provisioning
Handle code deployments in all environments, monitor metrics and develop ways to improve
Build, maintain, and monitor configuration standards
Maintain day-to-day management and administration of projects
Manage CI/CD tools with team
Improve infrastructure development and application development
Requirements:
Ability to think critically and to formulate solutions to problems in a clear, concise and timely manner.
Experience with AWS, Azure
Experience with configuration/ Infrastructure management such as Ansible, Chef, Cloudformation, Terraform, ARM…
Experience with CI/CD tools such as Jenkins, AzureDevOps, Teamcity, Octopus …
Experience with or exposure to scripting & coding (Bash, Python, Groovy or similar).
Experience with or exposure to implementing and supporting internet-based applications / web servers.
Strong Linux and Windows system administration
Knowledge or exposure to Kubernetes, Docker.
Knowledge of JIRA, Git, Confluence.
Years of Experience: From 1 to 5 years
Other Requirements: Self-motivated, self-disciplined, can work on Quang Trung Software Center
Benefits:
Working with us you will experience a very professional working environment and friendly company environment with many clubs after working time for your hobbies. Especially, you will have opportunities to work directly with our foreign experts and absorb the up- to- date technologies through a professional training programs. Besides, having Performance Appraisement and experience with many working challenges will level your salary and your career path quickly.
Offshore On the Job Training
Performance Appraisement
Deeply Technology Training
English Training
Soft Skills Training
Management Skills training
Related Jobs
DevOps Engineer (Infrastructure) Full Time

8th Floor, Truong Thinh Building, Phung Chi Kien, Cau Giay District JP, 700000

Published 5 days ago Salary Negotiable

Responsibilities:Working with a large number of AWS services (EC2, EKS, RDS, S3, ES, Lambda,…) <...

@ Pixta Vietnam

Posted in:

DevOps Save job

Senior Backend Engineer (NodeJS) Remote Remote

59 XL Hà Nội, Thảo Điền, Quận 2 JP, 700000

Published 1 week ago Salary Negotiable

Job Brief:We strongly value engineering excellence and build our team accordingly. We're looking for a skilled and autonomous ...

@ Inspectorio

Posted in:

Developer

small

DevOps Save job

Site Reliability Engineer – DevOps Full Time

285 Đ. Cách Mạng Tháng 8, Phường 12, Quận 10 JP, 700000

Published 2 weeks ago Salary Negotiable

Job Brief:Wizeline fully embraces DevOps as a culture and methodology to get things done. As a Site Reliability Engineer ...

@ Wizeline Vietnam

Posted in:

DevOps Save job