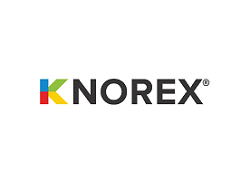 Data Engineer
Full Time
Apply Before: 31 August 2022
Level 4, IMC Building, 62 Tran Quang Khai Street, Tan Dinh Ward, District 1 JP, 700000 View on Map
View(s) 26
Job Description
Job Brief:
We are constantly on the lookout to recruit the best and the brightest – from engineering to sales to account management to operations and HR.
Knorex offers you many different opportunities to scale your ambition and creativity far and beyond. We embrace a dynamic and pragmatic way of doing things, setting ourselves up for long term achievement yet relentlessly focused on delivering the short term goals. If you love the joy of building stuffs and seeing them grow, growing yourself and others in the process, and challenging yourself to do stuffs that you once thought impossible, we invite you to explore a career with us.
Responsibilities:
Develop clever algorithms and pragmatic solutions to our data analytics problems.
Develop metrics to measure the outcome/impact of your introduced solutions.
Develop and maintain API to support other teams in retrieving the metrics
Work with other members to implement and integrate into our existing systems.
Document and improve the solutions over time.
Evaluate and identify new technologies for implementation.
Communicate with our business and technical teams to understand the analytics requirements.
Respond and follow up to incorporate feedback and draw new insights.
Prioritize tasks to meet multiple deadlines.
Requirements:
3 – 4 years of experience for similar positions
Must be proficient in either Python, Scala, Spark or NodeJS
Proficiency in multiple languages listed above is a plus
Knowledge in MongoDB is nice to have
Good knowledge of algorithms and data structures
Experience with ad serving, ad tracking and optimization is a plus
Strong in analytics and problem solving technique
Willingness to learn and able to pick up new technology or new concepts fast;
Able to work independently as well as in collaborative mode with minimum supervision;
Work productively even under pressure;
Possess good work ethic, attitude with good follow-through;
Excellent communication in written and spoken English.
Benefits:
Attractive salary, 13rd month salary
Quarterly bonus scheme
W3F fund for learning and development
SHUI & Bao Viet Health care insurance
Macbook provided
Ample opportunities to grow. You get to propose your own ideas and see it through.
Work with passionate, talented and driven colleagues who get things done!
Opportunity to work cross-country and with variety of projects of different nature.
Challenging and exciting problems that await you to solve.
Comprehensive Health Insurance Coverage.
Personal Development Fund for courses and materials.
Related Jobs
Nhân viên truyền thông nội bộ Full Time

MITEC building, Duong Dinh Nghe st, Cau Giay dist JP, 700000

Published 3 weeks ago Salary Negotiable

Responsibilities:Tham gia sáng tạo các ý tưởng và lên concept cho ...

@ NewWave Solutions

Posted in:

Digital Marketing Save job

Tuyển dụng Senior Business Analyst Full Time

Tầng 5, Tháp A, Toà Keangnam, Khu Đô thị mới E6 Cầu Giấy, Phạm Hùng, Mễ Trì, Nam Từ Liêm JP, 700000

Published 3 weeks ago Salary Negotiable

Responsibilities:Phân tích yêu cầu của các bên liê...

@ Amela Technology

Posted in:

Digital Marketing Save job

Data Engineer Full Time

40a Đường Lam Sơn, Phường 2, Quận Tân Bình

Published 4 weeks ago Salary Negotiable

Job Brief:On Athena TechHub, we focus on developing & nurturing the best talents from diverse academic backgrounds and ...

@ Athena Studios

Posted in:

Business Development

small

Digital Marketing

small

Information Security Save job