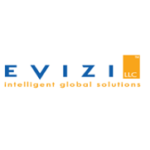 Overview
Founded Date 6 June 2011

Posted Jobs 0
Company Description
Since 2005, EVIZI has been a leading provider of technology and development services to customers worldwide. Our customers range from early stage start-ups to Fortune 1000 companies but, regardless of size, all our clients benefit from our firm commitment to being a highly qualified, reliable, customer-focused partner.
EVIZI has a large team of technical experts in Vietnam well versed in  the latest tools and methodologies used in software development  engineering.  Our team has also embraced the "can do" culture of the  Silicon Valley and other leading technology centers with a diligent, yet  determined, approach to project delivery.
Whether you need full end-to-end development services, QA testing, assistance with Continuous Integration/Deployment, operational support,  or any combination of these services, our flexible delivery model allows  solutions to be tailored to meet our client's most complex technology  requirements.
Careers
We partner with our employees to provide an exciting work environment that everyone has an opportunity to shape. We offer a challenging opportunity for professional growth and a competitive compensation package.
If you are an experienced professional who is determined to make a difference and is passionate about achieving your objectives, put your skills to work for Evizi.
Our Culture
At Evizi our people make up the company culture. Please apply if:
– You are a passionate team player
– You have a "can do" attitude in high pressure situations
– You are a proactive problem solver
– You are open-minded and coachable
– You take pride in everything you do
– You have integrity and honesty
– You are unselfishness and willing to help others
– You want to build solutions with global reach